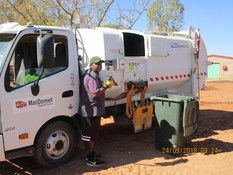 Senior Students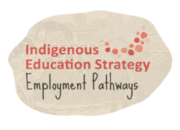 Any student from Year 9-12 has the opportunity to improve numeracy and literacy skills through the use of online programs and teacher directed activities. Computer skills are integrated across the curriculum.
From 2018, a new curriculum known as the Employment Pathways curriculum has been implemented. It focuses on inculcating life skills and work ethics in students to provide them with the much needed tools when they graduate from school. Literacy and numeracy is taught through study units that focus on making the students job ready.
In 2018, 6 out of 9 students from years 9-12 were involved in work experience programs with different providers such as the local council, community store and arts center.
Students are exposed to a plethora of activities such as:
Traditional crafts
Cooking
Sewing
Woodwork
Horse program
Bush trips
Arts and Craft
Music
Career Expos
Students have the opportunity to be involved in Vocational Education (VET) courses in conjunction with Charles Darwin University (CDU) and are encouraged to participate in any Work Experience programs that are planned.